WIN AGAIN
Customer Experience Analysis
Increase revenue, decrease churn, and create a better experience for your customers.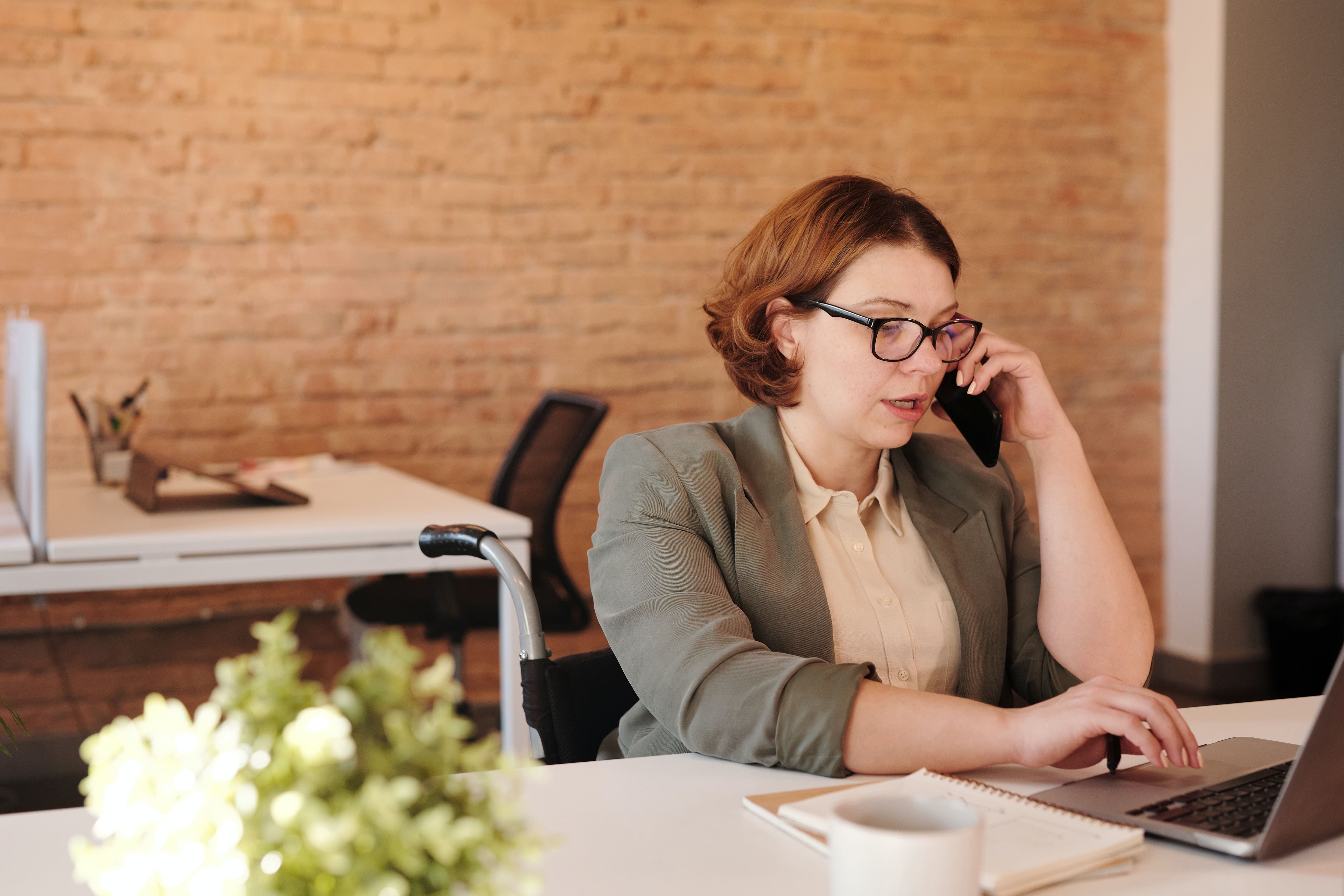 What is Customer Experience Analysis?
CX Analysis studies your relationship with current customers to help you identify what is (and is not) working within your CX processes, product, or service.
Improve customer satisfaction, secure at-risk accounts, and identify opportunities for account growth with Customer Experience Analysis.
More than NPS
Get unbiased insight into your accounts to understand how your customer experience impacts revenue and win rates.
Customer Experience Analysis enables you to:
Build Customer Loyalty
Identify which accounts are flight risks and focus on areas that inspire retention.
Understand Needs
Keep up with your client's evolving business needs to ensure your product or service continues to solve their
Align Expectations
From deal close to renewal, discover if you're delivering an experience that is in line with customer expectations.
Increase Revenue
Uncover growth opportunities as customers reveal additional problems they are trying to solve.
LEARN MORE
Find out how Customer Experience Analysis can help you win more.
Schedule a call with a member of our team today.
The Customer Journey
Customer Experience Analysis is an invaluable step in your customer journey. Use CX Analysis following implementation to understand how well your onboarding processes align with customer needs and expectations. Continually get a pulse on customer needs and loyalty by running analysis during your customer's contract and before renewal.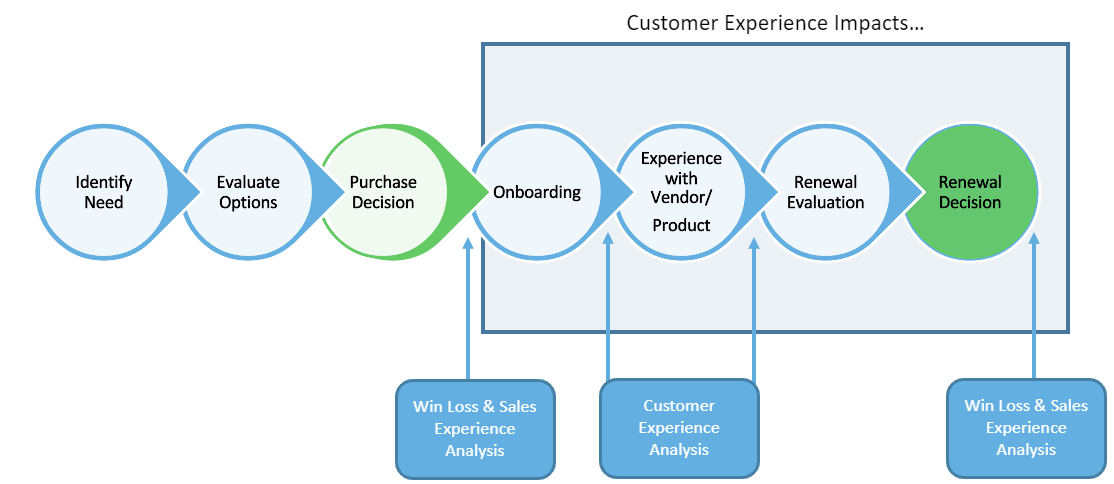 SOFTWARE
Automated Insights
Through our seamless platform, TruVoice, we automatically collect, compile, and analyze your customer experience feedback into easy-to-read reports and dashboards so that you can uncover your unique path to winning more.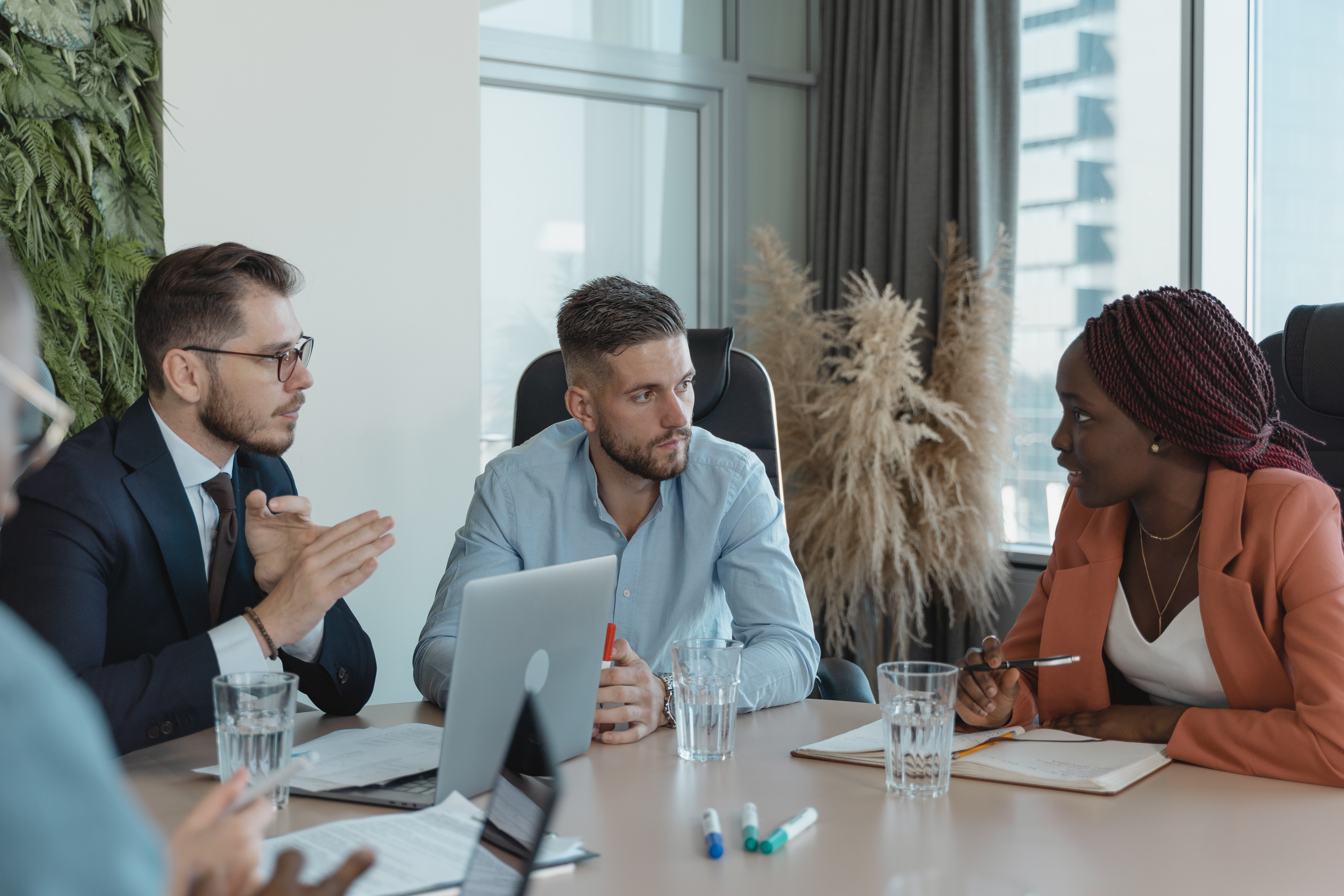 ABOUT US
A Team of Experts
We've been breaking through the barriers of traditional win loss analysis for over 20 years to help sales teams collect and analyze more buyer feedback for a complete view into why they win and lose.
When you run a program with Primary Intelligence, you're supported by an entire team of win loss experts who will help you find the answers to the burning questions you have about your buyers, your competitors, your customer experience, and more.
TESTIMONIALS
What our customers say
"Primary Intelligence is the best partner to achieve competitive edge and gain ground-level insights."
"The TruVoice platform helped get all of our key stakeholders onboard and using those insights..."
"Primary Intelligence has made the task of win/loss interviews much easier to complete. It brings sales, customer service, and marketing together..."
How do you gather insights from my deals?
Through automation, we collect first-hand feedback from all your deals so that you can get a 360-degree view into why your reps win and lose. When a deal is closed - won or lost - we'll trigger a dynamic, time tested survey to the appropriate contacts to help you get unbiased feedback about your sales experience, product, and service.
Can I personalize my program?
Yes! After 20+ years of running deal analysis, we know what questions to ask to get unbiased feedback from your buyers. We start with our time-tested surveys and interview guides to help increase response rates and layer in customization based on persona, deal-type, product, and other deal criteria.
How long does it take to start seeing deal feedback?
Once your program is launched, you'll be able to see your buyer feedback immediately after a response is submitted.
What insights can I get from my program?
We automate your buyer feedback into easy-to-digest reports and dashboards so you always know what's going on within your sales team.
Get insights around things like:
1. Top reasons for wins and losses (overall and by segment)
2. Individual rep performance
3. Opportunities for sales coaching
4. Competitive analysis (Including our automated Battlecards module)
5. And more!
No Deal is Out of Reach.
Learn how to decrease churn with Customer Experience Analysis today.